1 tag
4 tags
Watch
Just hit play! Are you in the mood to watch some chickens? Perhaps you wish to assist in providing security at the compound. Maybe you are bored of Facebook/Twitter and just figured there was nothing else better to do. Watch my chickens and perhaps, help prevent a kidnapping or a murder!
Watch
My baby chicks are due to arrive any minute. In an effort to provide 24/7 monitoring and protection, I am installing this video cam in their brooder. I'm hoping that my internet friends will help watch the babies while I am asleep. I'm also taking suggestions on names! This video can be accessed directly at http://ow.ly/en43g as well for those who want direct link access. Thank you...
How Much is that Chicken in the Window?
The one with the waggly tail… The question I ask myself everyday is what chicken breed should I get? Should I get a really docile chicken or a really good egg layer or a tough chicken or a smart chicken or a large chicken or a small bantam chicken or, or, or… There are so many breeds to choose from and there are never any guarantees that a chicken breed known for being gentile and...
If a tree falls in the woods, and no one hears...
If a farm has no livestock, is it a farm? When I Google the definition of farm it clearly states agriculture or livestock. Since I have the agriculture and since I have now successfully sold some vegetables, I guess I can lovingly called my garden a "farm". Unfortunately this farm is starting to get overwhelming. In case you haven't noticed, and you haven't, there have...
Glad you liked it. How did your parents cook it? Did you see the pictures of Saturn I posted?
the vegetable u gave me tasted pretty good :)
xtruexxbossx asked: Hi this is ur neighbor. I just wanna ask you that if you got the picture of Saturn yet. Cuz i'M really into the space stuff now. :-)
Watch
Real life Farmville! Help protect the strawberries from invading critters and crazy non-English speaking bottle collectors! Win prizes for your successful efforts!
xtruexxbossx asked: how do you grow stuff successfully?
Hey neighbor!
This is Josh, I'm the one who you showed your telescope to, and told me about Saturn a few days ago. You have a cool garden and you grow things well, have a good night :)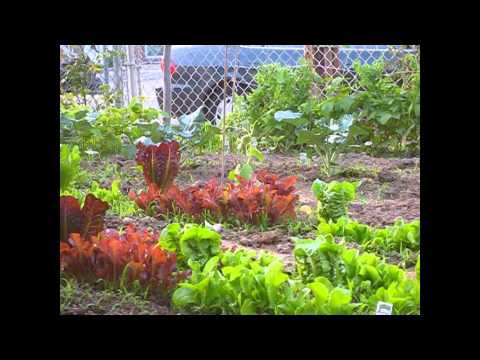 Watch
Saturday April 12th, 2012 at 5PM join us for the Internet livecast of The Facundo Farms Commune. Tune in to see some hot and live gardening action.